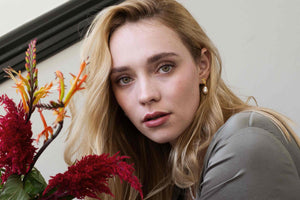 The BLOMSTERBØRN collection
Inspired by natural structures and shapes, Kirstine's Blomsterbørn collection uses high-quality Tahitian pearls and Akoya pearls combined with organic shapes. The Danish jewelry designer designed the creoles of the boho earrings herself. They form their own exclusive eye-catcher in this collection. Incidentally, Blomsterbørn means "flower children" in German and embodies pure Danish design.
Straight to the categories.