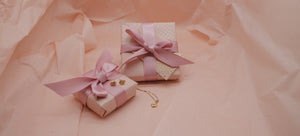 The current TOP 15 of our Christmas gifts
The Christmas season is entering the "hot" phase and many of my customers are still looking for the perfect gift. Maybe this little overview of the most popular pieces of jewelry that have been bought with gift packaging will help you. Order now for guaranteed delivery in time for the festival.
Straight to the categories.